Slip, Trip and Fall accidents can happen in the blink of an eye, and lead to moderate, severe, or deadly workplace injuries. These accidents can include twisted joints, broken bones, and devastating spinal or head injuries. Moradi Law Group knows that these accidents don't always involve falling from great heights. Old or damaged equipment, inadequate training, improper drainage, or botched cleaning procedures can and will cause injuries. Moradi Law Firm handles these injuries, and will handle yours.
You have the right to be safe on the job, and it's your employer's to make sure that you are. While many industries require that workers perform their job in potentially dangerous circumstances, there are countless safety procedures that should keep you safe.  Workplace falls can be preventable. Don't let poor management make you a victim: don't stay down- get up and fight. Moradi Law Group will have your back.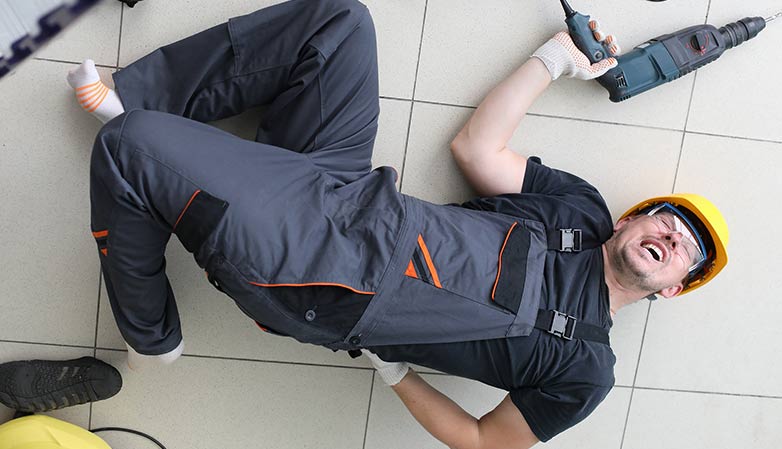 Recovering Benefits & Compensation
Depending on the facts and circumstances surrounding your accident, there may be various options for compensation. Speak to one of our season experts and let them know about your experience. They will help you determine the best path to follow.