Continuous, or Cumulative Trauma, is one of the most insidious workplace injuries.
Afterall, workplace injuries don't always happen in a single, specific, devastating event.  Many of the most painful injuries occur over the course of thousands of small minor injuries that occur over the course of an entire career.  Anyone that performs repetitive tasks in an environment that hasn't been properly optimized can be a victim of continuous trauma.  For example, typists, grocery checkers, and factory line workers suffer from this injury all too often.
But, you don't have to suffer without compensation for someone else's negligence.  It's your legal right to have a safe place to work.  The Moradi Law Group is a supportive team that has experience in representing the wide range of continuous trauma injuries that occur in the workplace every day. If you're in pain from working, call Moradi Law Group now for a free consultation, and the best possible representation.  They'll fight to get you the compensation that you deserve.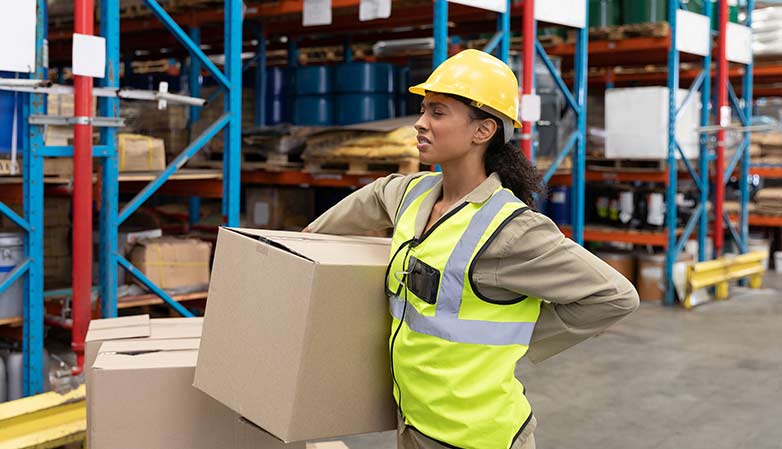 Recovering Benefits & Compensation
Depending on the facts and circumstances surrounding your accident, there may be various options for compensation. Speak to one of our season experts and let them know about your experience. They will help you determine the best path to follow.
What our Clients Say
Testimonials
Excellent service and very professional. She is a very trustworthy woman. God bless this lawyer. Thank you, gracias!
I was absolutely satisfied with the work of Attorney Moradi. I achieve a compensation that I never imagined. Another important matter is that you speak directly to her. 200% recommended. Thank you lawyer.
I would Totally recommend Leeora for any case of worker compensation related problem. Not only she very knowledgeable she's professional at her work. And she always on your side fighting for the best results.
At the end, not only was she able to get me compensated properly and above my expectations, but she also fought for me to be able to get a higher education in order to move on from the field that got me injured in the first place. Miss Moradi is an extremely talented and caring attorney, and she will fight for you!
Leeora Moradi is the best attorney I've ever worked with, and i have worked with many. Not only is she completely personable but she knows her stuff. She goes above and beyond for you, which is rare in an attorney. I hope to have a long and successful relationship with leeora Moradi, I feel so lucky to have found her. She truly cares about her clients!! God Bless her and her family .
Thank you so much to Mrs Leeora Moradi because she helped me in my case. She was always professional and she was always available for me. She answered each and every question I had. And won my case.
I would like to say thank you to Ms. leeora moradi . It was absolutely a pleasure working with her. She took her time explaining everything in detail. She is the best person who has a lot of knowledge. I would definitely recommend using Ms. Moradi as your worker's comp lawyer and she get your family members for Ever for she's responsibility and humanity.